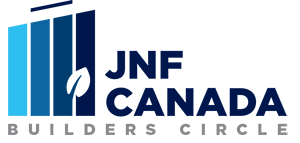 JNF AND THE BUILDERS CIRCLE
For decades JNF has cared for Israel by planting trees, building water reservoirs, preserving natural habitats and building parks and bicycle trails. JNF is expanding with projects to build Israel's social infrastructure for the benefit of all Israelis, in collaboration with many Israeli organizations.

The Builders Circle, JNF's newest initiative, strongly supports our core mission and honours a distinct group of donors who are strongly connected to Israel. It is a wonderful opportunity to support a JNF project and have a meaningful impact where it matters to you.
You can Make Your Mark in Israel and create your legacy for future generations with family or friends.

Imagine the excitement of visiting your project in Israel, knowing that you made a difference in your own way, proudly showing your children or grandchildren what you did to support Israel for future generations.

Donors can fund a project close to their heart such as healthcare, education, the environment, or a specific vulnerable population, or geography. JNF will be there every step of the way to ensure we find the project that is right for you!

Join the Builders Circle and unite with other donors who are committed to Building Israel Together.
Start the process of becoming a Builder with JNF today!
BROWSE PROJECTS